I3 Metal Motion 3D printer
I3 Metal Motion 3D printer

Our I3 just had a facelift!
650,00 € VAT

inc.
541,67 € VAT

exc.
The latest creation of the eMotion Tech company, the I3 Metal Motion promises stability and accuracy.
With all our knowledge and experience acquired with our previous printers, we wanted to propose an elegant and reliable solution to the problems encountered on many 3D printers on the market.
The I3 Metal Motion will seek to become a symbol of durability and robustness, a precision tool at your disposal.
The I3 Metal Motion is, first of all, a solid steel frame that makes it easy to built in compare to any classic I3, with a low number of components.
We have searched to develop a heavy and solid structure, including reinforcements in order to minimize vibrations and maximize the stability.
Then we have removed all printed parts in the structure, because we believe that these parts provide too many imperfection and instability.
The printer is equiped with a powerfull electronic board : the eMotronic, a high-end electronic, designed in France by ourselves.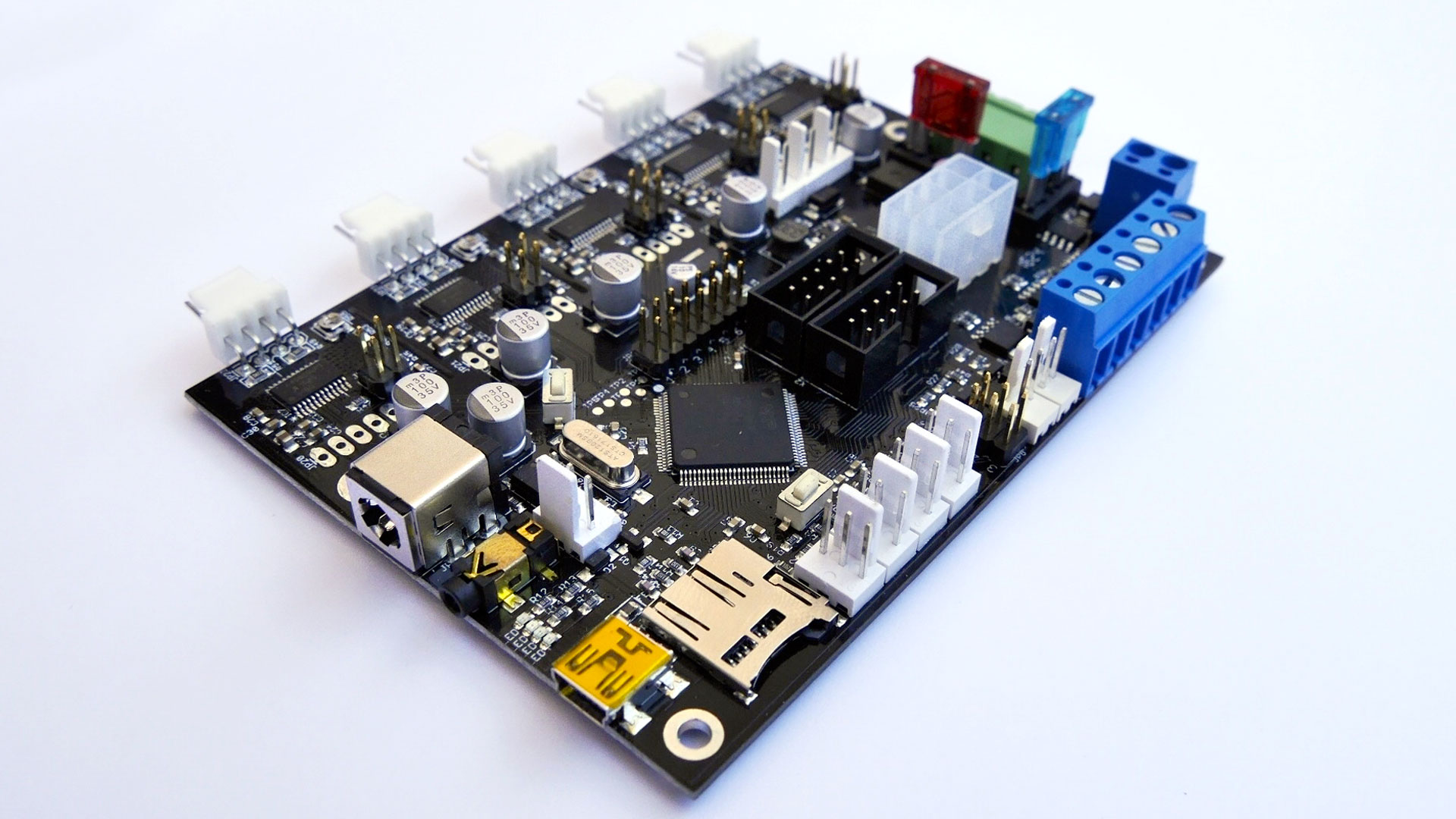 We have developed a 32 bits electronic board that permit high speed moves without any loss of quality. Indeed, the eMotronic board, running at 100Mhz enables smoother and faster moves calculation.
Dedicated to our I3 Metal Motion, its on-front connectors and quick connect plug (beam) makes it easy to assembly and to use of this machine.
A sharper and reliable extrusion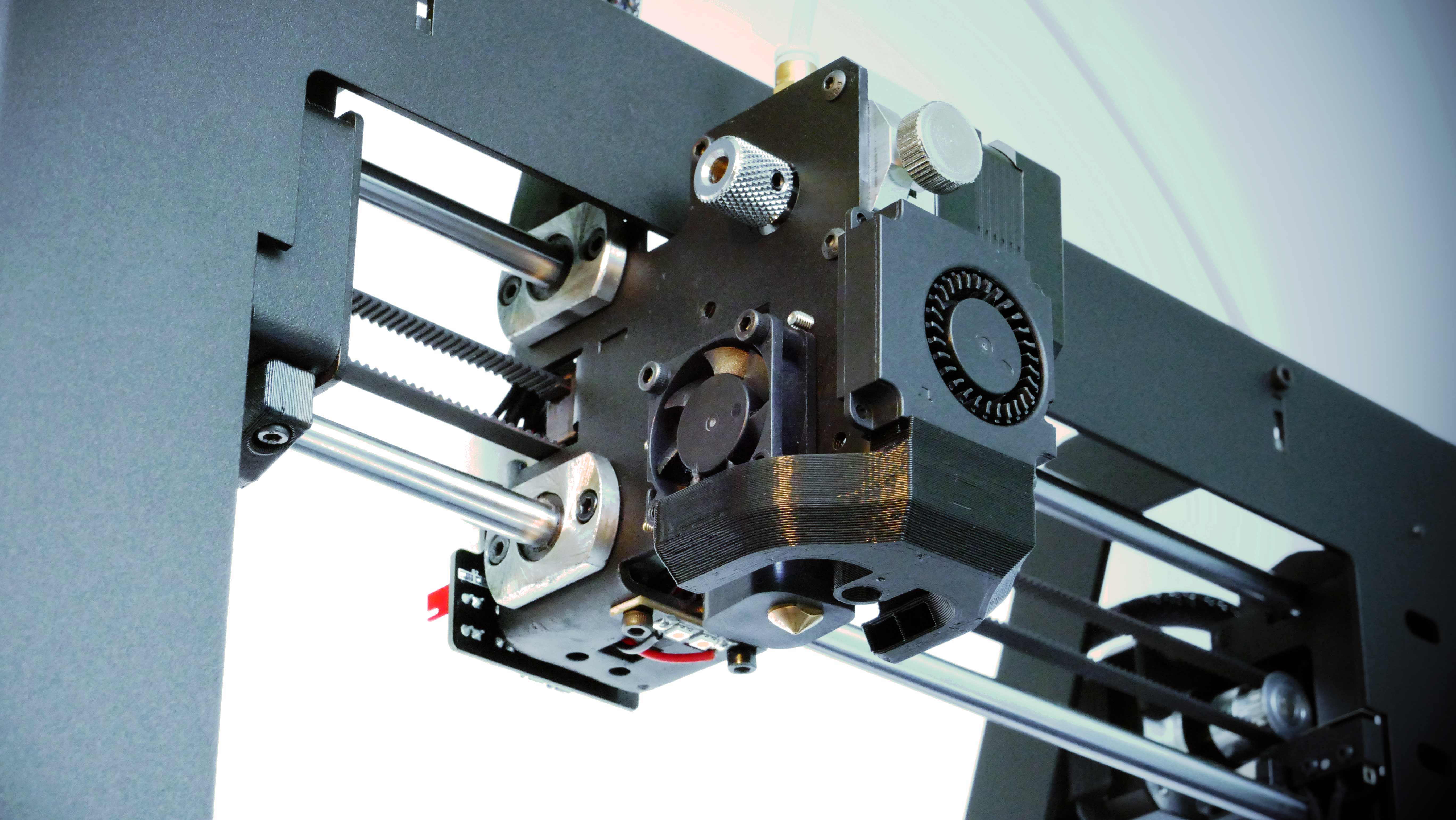 The whole extrusion system is mounted on a steel carriage that avoids the distortions that most of the plastic parts are victims. For a higher ergonomy and quality, we have brought are solutions :
- a disengagable extrudor to take off or engage the filament with a simple fingers pressure.
- Manual extrusion of the filament made by a molded wheel to have a very sharp flow.
- No clearances or empty space on the path of the filament, so it's possible to print with every kind of filament available on the market (PLA, ABS, G-fil, G-Carbon, eMotion Flex...)
+ EASY TO USE:
Intuitive assembly, ready to print in 5 to 6h
Auto-leveling
Aluminium machined extruder, fully compatible with every 1.75mm filaments available on the market
Free technical support
+ ACCURATE :
Machined and chromed shafts to reduce mechanical wear
Suitable cooling for either small and large parts printing, and the use of technical filaments
+ TOUGH :
I3 Metal Motion has been conceived and produced using dedicated manufacturing methods such as machining and foldin which provids an outstanding stability and rigidity.
No use of threaded rods, neither structural printed parts with random tolerances. At the eMotion Tech company, we first value the quality
FEATURES
:
Dimensions : 440mm high, 400mm width, 430mm depth
Print volume : 200x200x200mm
Layer thickness from 100 to 350 microns depending on the print settings
Material : Ø 1.75mm, PLA, ABS, G-fil, M-fil, Flex
Heatbed : yes
Nominal print speed : >80mm/s
Max movement speed : 200mm/s
Nominal movement speed : 150mm/s
Average precision (X,Y) : 100 microns
Average precision (Z) : 50 microns
eMotronic electronic board, and micro SD card
Microcontrolleur : LPC1768, 32-bit ARM Cortex-M3 à 100MHz
Hexagon hotend (interchangeables nozzles)
0,4mm nozzle by default
Compatibles OS : Windows XP, Vista, 7,8,10, Ubuntu 12+, MacOs
Repetier firmware, preconfigured for the I3 Metal Motion
USB connectic
LCD screen INCLUDED
Power supply 24V, 350W
The kit includes
:
All the spare parts
One 500g PLA spool
Detailed documentation :
Feel free to download the manual in our download center, to get an idea of how to build it (available soon).