MicroDelta Rework 3D printer plug & play
MicroDelta Rework 3D printer plug & play
Professional quality, ease of a toy... FINALLY!

This plug & play version includes the add-ons :
- heatbed
- LCD screen with SD slot

Livraison sous 2 semaines / 2 weeks delivery
600,00 € VAT

inc.
500,00 € VAT

exc.
Eco-participation : 0,79 € VAT

inc.
Based on our 6 years experience in 3D printer development, the eMotion Tech company is proud to introduce its latest creation, the MicroDelta Rework, in a plug & play version.
Launched just one year ago, this 3D printer has already proved itself in the opinion of aficionados, and is today known for its robustness, reliability and quality of its prints.

We propose now this plug & play version, for you to enjoy its performances, quickly after having received it.
Compatible with every modelling and design softwares, the MicroDelta Rework prints with every standard 1,75mm filaments.

The MicroDelta Rework is an ideal printer for education:
The MicroDelta Rework find its place in every school, associations, learning and sharing places : its original cinematic is perfect to arouse the curiosity of students, and its open frame is ideal for easily study its functionning.
Built with differents classic components used in robotic : motor drivers, nema motors, timing belts, pulleys, etc...
A 3D printer for hobbyists:
May you be passionate about modelism, drones or robotic, the MicroDelta Rework is the perfect tool to help you along your passion, and to sublime your creations.
Ideal to create unique models or to upgrade existing parts, the printing quality of the MicroDelta Rework will be usefull to print outstanding parts to decorate, complete or build from scratch your models.
Leaving an open door to your crazyest designs, the quality of the MicroDelta rework's printings will be an asset to create awesome models.
Its robustness and reliability will minimize the time spent on maintenance and adjustments : at the eMotion Tech company, we also think about those with time-consumming passions!

A professional tool for engineers and developers:
Increase your agility and save time in the conception and production of your prototypes.
Plug & play and inexpensive, even during its use, the MicroDelta Rework is an essential tool, that needs few efforts to be adopted!
You can now equip your department with a robust, efficient and fast 3D printer.
Get your prototypes from your designs in a few hours, test the functionality of your models, the reliability of your designs and the scaling of your parts.
Designers, architects, design offices, its faster speed and its low volume will help you in ease your work and accelerate your creation and develepment process.

A conception without concession:
A robust steel and aluminium frame to limit vibrations for a higher printing quality, the MicroDelta Rework is a machine entirely developed in France, from the electronic to the mechanic parts. Machining, folding, injection, a customised 32 bits electronic board, for a fast and accurate printing.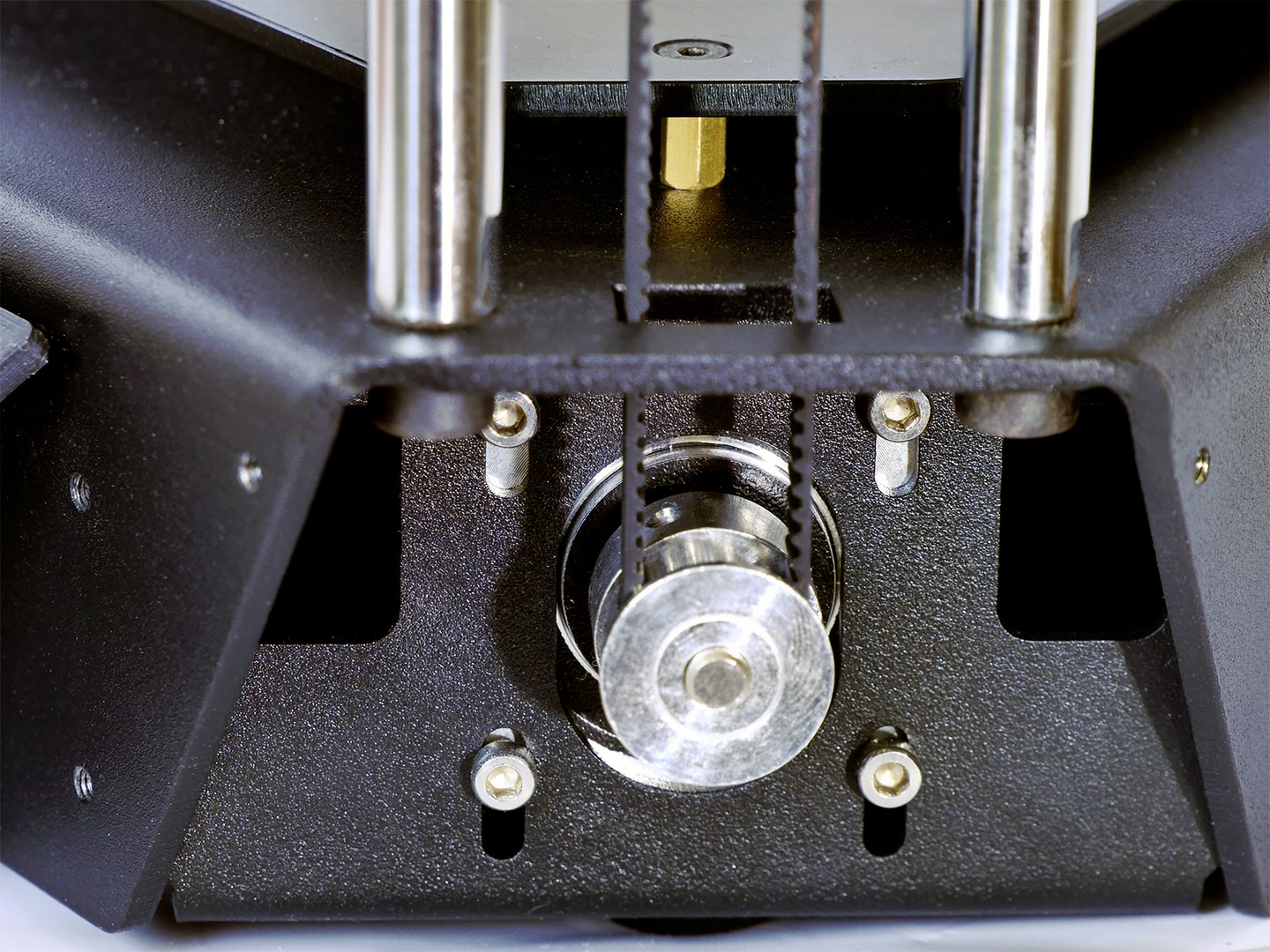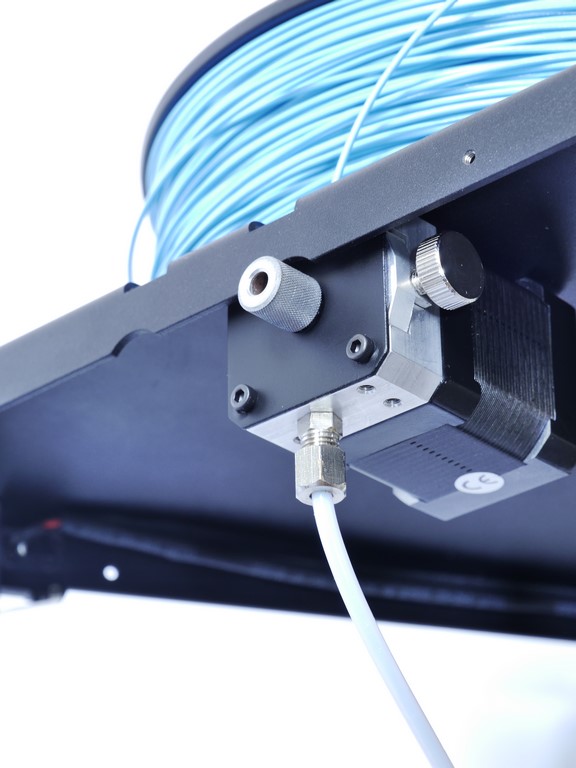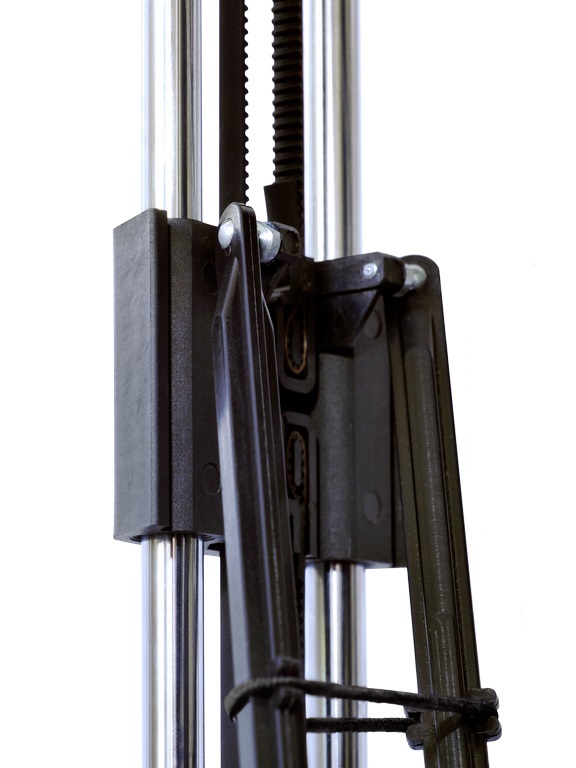 Well-equipped:

The plug & play version of the MicroDelta Rework is provided with the heatbed, to enable the use of every filaments on the market, and the LCD controller with SD slot, to use it autonomously, without computer.



Some printing examples:


All our machines are carefully tested with love in our workshop in Toulouse before shipment.

Features:
External size: Hight : 530mm, Lenght :261mm, Depth : 285mm

Print volume: Ø 150mm / 200mm high

Layer thickness: from 100 to 350 microns depending on the print settings

Material: PLA, but also ABS, G-Fil, M-Fil, flexible filaments, with the included heatbed add-on, and all available filaments with 1.75mm diameter

Nominal print speed: >80mm/s

Max movement speed: 200mm/s

eMotronic electronic board, and micro SD card

Compatibles OS: Windows XP, Vista, 7,8,10, Ubuntu 12+, MacOs

Repetier firmware, preconfigured for the MicroDleta Rework

USB connectic

Power supply 24V 150W

Included: a PLA sample (no plastic spool provided in the kit)